We successfully conducted our first big international social project, "A Smile For Our Little Warriors".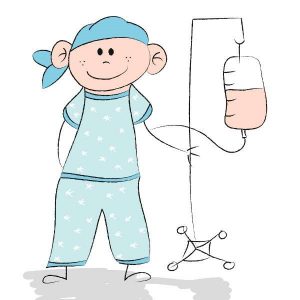 This is a summary written by RAC Ciudad de Mérida about the joint project. All money needed was raised by RAC Heidelberg-International on the christmas market in 2016 and this is, what became of it:
PART I – Shopping of the articles
(from 18/01/17 to 26/01/17)
We appointed a shopping committee. Shopping was a fun task, despite it was not so easy to find all the products and the desired amounts.
With the amount of money that Rotaract Club Heidelberg International donated us (1001,78 euros) we were able to buy all what was agreed between both clubs and even some other stuffs, like some medicaments and toys. Our aim was to prepare 50 kits for 50 children. Each one of them containing
1. Pyjama
1. Pair shower sandals
1. Shower towel
1. Hygiene kit (wet wipes, soap, tooth paste and tooth brush)
1. Health kit (cover masks, urine and feces collectors, intravenous treatment kit, Catheter Yelcos number 22 and 24, pediatric acetaminophen)
1. Pampers (for some of the children)
1. Toys (boys: small car, ball or poker cards; girls: doll; babies: water filled teether)
Since the HULA has a small school for the children, we also included in the boxes some scholar supplies as crayons, story books, coloring books, watercolors, brushes, rubber, pencils  for some of the children.
PART II – Classification of the articles and kits preparation
(27.01.2017)
Preparing the boxes.
The members of the club helped with the classification of the materials and the preparation of the boxes. Each box was personalized according to the main needs of each child (name of the child, size of the pyjama, etc), but all of them had in common the articles described in the flyers.
Part III – Activity with the children and their parents at the hospital
(28/01/17)
The activity was performed on 28.01.2017 from 09:00 to 13:00 h at the facilities of the Oncology Unity of the HULA. With the help of some friends of Rotary Club Santiago de los Caballeros and some members of Interact, we were able to arrange everything on site.
We offered a small party to the children, including music, two clowns (volunteers of the hospital), entertainment activities and some appetizers (cookies and orange juice). Most of the children were accompanied by their parents or representatives.
We also shared some fun time with the children who could not leave their beds and gave them their presents in bed.
Seven children could not join the activity because they were already at home. We sent their boxes to their home through MRW (post).
Thanks Rotaract Club Heidelberg International for your help. You helped us make 50 children much happier at the Hospital in Mérida. This project was a success and very significant for the children and their parents.